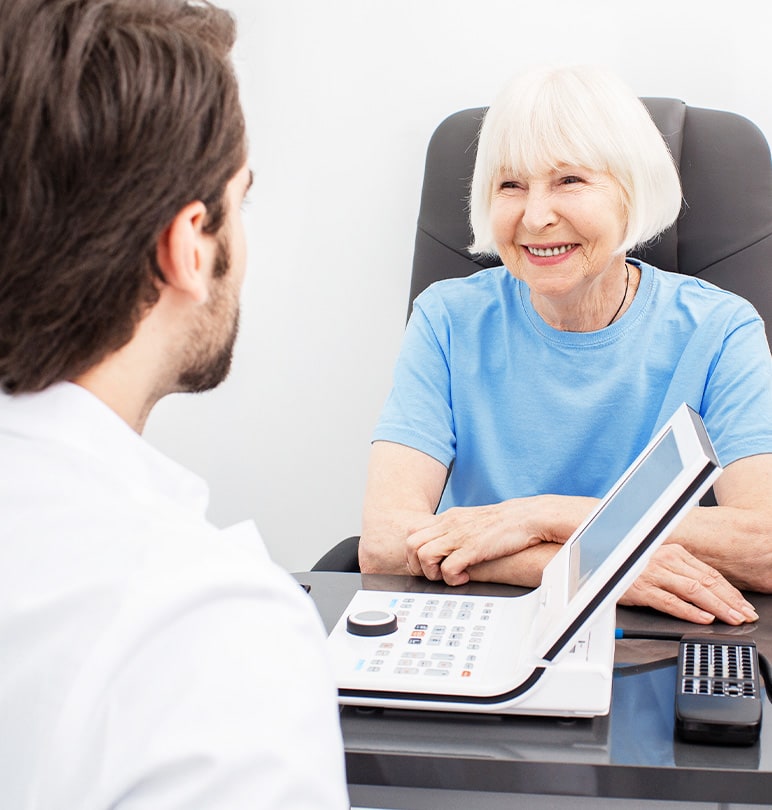 Diagnosing & Managing Eye Disease
At Central Texas Eye Center, we know that early diagnosis results in earlier treatment for our patients. Eye disease can be challenging to deal with, and in some cases, some forms of eye disease can threaten your long-term vision.
Our approach to eye disease helps our patients be comfortable throughout the diagnosis process and informed regarding eye disease management. At Central Texas Eye Center, we make diagnosis and management as efficient and stress-free as possible.
Contact us today for more information on eye disease. We look forward to helping you treat and manage eye disease issues you may be dealing with.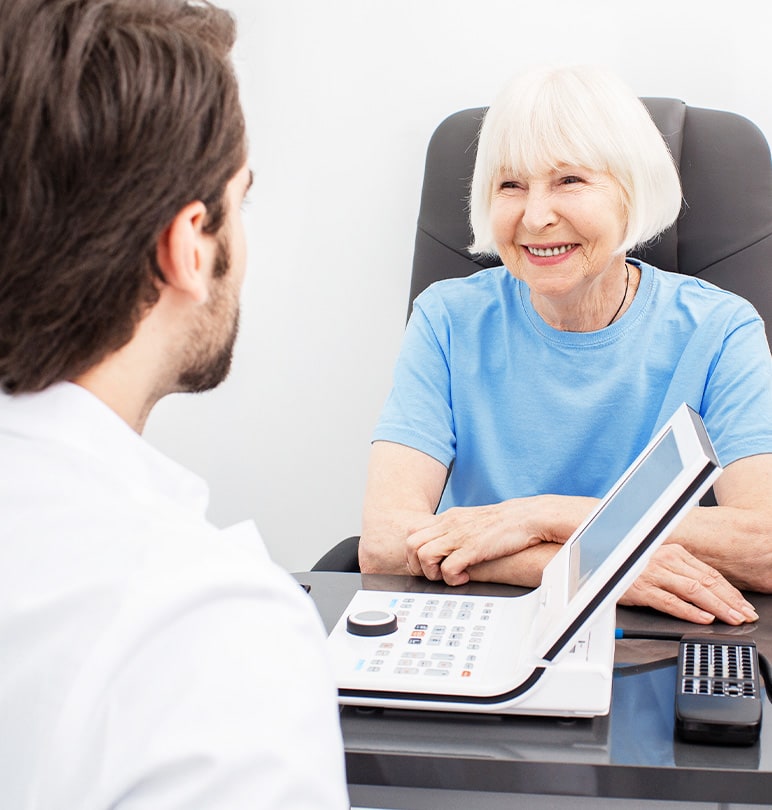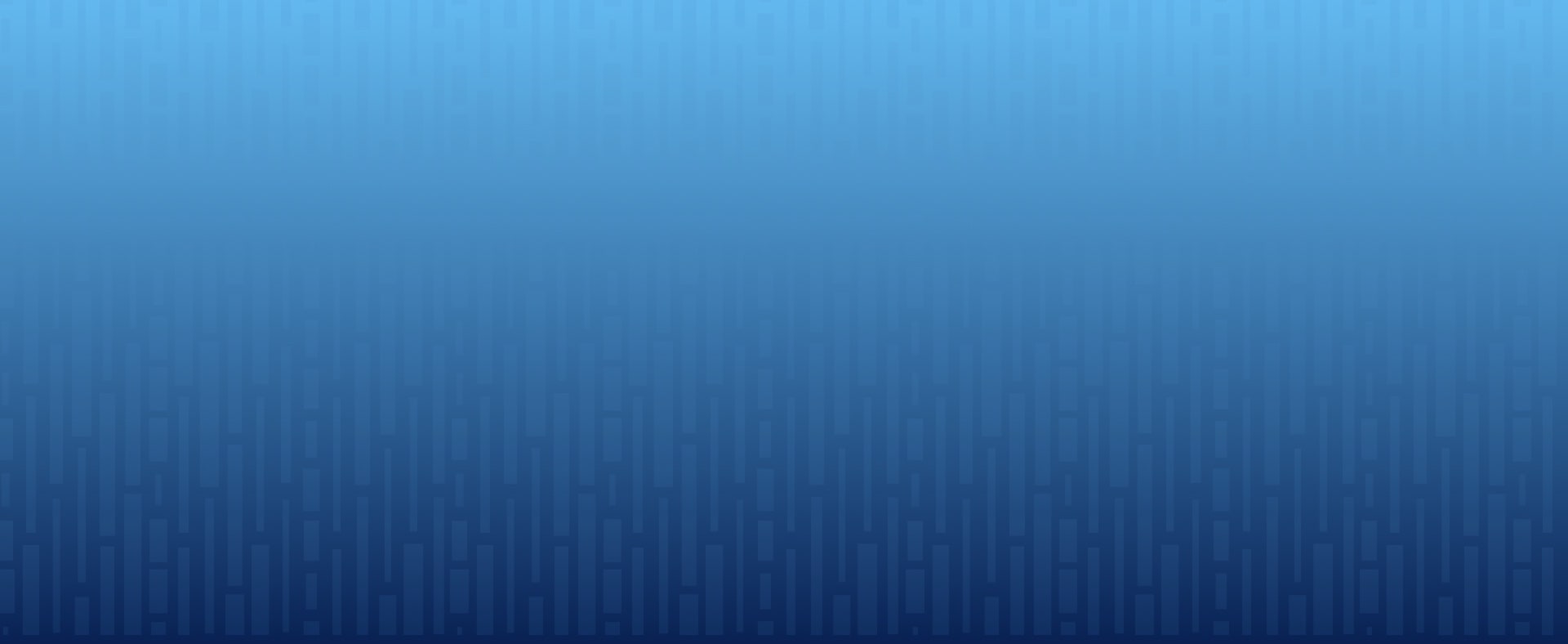 Different Types of Eye Disease
Eye disease can affect your eyes and vision in different ways. Our dedicated approach to diagnosis and management puts our patients first. Learning about the various forms of eye disease can help inform possible treatment options.
Age-Related Macular Degeneration
Age-related macular degeneration (AMD) is an eye disease that blurs your central vision. AMD occurs when aging causes damage to your macula, which is responsible for sharp, straight-ahead vision.
AMD is a common condition and is a leading cause of vision loss among older adults. AMD can develop slowly in some and faster in others. There are 2 main types of AMD:
Dry AMD is the most common form and occurs when your macula thins with age. Dry AMD progresses in 3 stages, early, intermediate, and late. This form of AMD most often progresses slowly over the years. While there is no treatment for AMD, lifestyle changes such as a healthy diet or more physical activity can lower the risk of development.
Wet AMD is less common and is a later-stage type of AMD that causes faster and more severe vision loss. Dry AMD can quickly develop into late-stage wet AMD. This type of AMD occurs when abnormal blood vessels grow in the back of your eye and damage your macula.
Treatment for AMD depends on what stage the disease has progressed to, as well as the type. Regular eye exams can help our team check on your eyes and determine what lifestyle changes may be able to assist with AMD.
Conjunctivitis
Conjunctivitis or pink eye is an inflammation or infection of the transparent membrane that lines your eyelid and covers the white in your eyes.
The common causes of pink eye include bacterial or viral infection and allergic reactions. Pink eye can be contagious and, in some cases, can cause eye pain and severe redness.
Some common signs and symptoms of conjunctivitis include:
Eye redness
Itchy eyes
Tearing
A pus-like discharge
While conjunctivitis is usually not severe, there can be some instances where you should get in contact with us for urgent care. If you experience eye pain, blurred vision, and light sensitivity, it's a good idea to visit us and determine the cause, as it could be something more serious.
Flashes & Floaters
Flashes can appear as flashing lights or lightning streaks in your field of vision. Flashes may appear on and off for weeks or months. As you age, occasional flashes become more regular, but your eye doctor should examine any new random flashes.
Flashes can also be linked to migraines, and in this instance, flashes may appear as jagged lines or heat waves that can last up to 20 minutes.
Floaters appear as small lines or cobwebs in your field of vision, and while they seem to be in your central vision, they are floating around your eyes. Floaters are comprised of tiny clumps of gel or cells inside the white of your eyes.
Floaters are more likely to appear if you are nearsighted or have had inflammation inside your eyes.
Most flashes and floaters aren't severe, but you should contact your eye doctor right away if:
You notice many new floaters
You have an increased amount of flashes
A shadow appears in your peripheral vision
A gray curtain covers part of your vision
These symptoms may signal retinal detachment and should be treated quickly.
Keeping Eye Disease Under Control
At Central Texas Eye Center, we're in your corner to keep eye disease under control. Our skilled team will work to diagnose and manage eye disease and strive to ensure your vision concerns are addressed.
Book an appointment with us to learn more about eye disease.
Where to find us
San Marcos
We're right off Interstate Highway 35, not far from Chisos Street. If you have any difficulty finding us, please get in touch with our team.
2430 IH 35 S. Suite 106

San Marcos

,

TX

78666
View Hours
Monday

:

7:00 AM

–

5:00 PM

Tuesday

:

7:00 AM

–

5:00 PM

Wednesday

:

7:00 AM

–

5:00 PM

Thursday

:

7:00 AM

–

5:00 PM

Friday

:

7:00 AM

–

5:00 PM

Saturday

:

By Appointment

Sunday

:

Closed
Kyle
Find us nestled in the heart of the Ascension Seton Hays Hospital block. We have easy drop-off and pick-up out front, and plenty of parking available.
1180 Seton Pkwy. Suite 200

Kyle

,

TX

78640
View Hours
Monday

:

8:00 AM

–

5:00 PM

Tuesday

:

9:00 AM

–

6:00 PM

Wednesday

:

8:00 AM

–

5:00 PM

Thursday

:

8:00 AM

–

5:00 PM

Friday

:

8:00 AM

–

5:00 PM

Saturday

:

Closed

Sunday

:

Closed
New Braunfels
Our office is located right at the intersection of North Walnut Avenue and Howard Street. Plenty of parking is available in our lot out front.
1099 N. Walnut Ave.

New Braunfels

,

TX

78130
View Hours
Monday

:

8:00 AM

–

5:00 PM

Tuesday

:

8:00 AM

–

5:00 PM

Wednesday

:

8:00 AM

–

5:00 PM

Thursday

:

8:00 AM

–

5:00 PM

Friday

:

8:00 AM

–

5:00 PM

Saturday

:

Closed

Sunday

:

Closed
Wimberley
We enjoy our rural setting in Wimberley. Find us near the corner of Sabino Ranch Road and Ranch Road 12 in the Wimberley Mountain Plaza.
14500 Ranch Rd. 12

Wimberley

,

TX

78676
View Hours
Monday

:

7:30 AM

–

1:30 PM

Tuesday

:

7:30 AM

–

1:30 PM

Wednesday

:

7:00 AM

–

1:30 PM

Thursday

:

7:30 AM

–

1:30 PM

Friday

:

7:30 AM

–

1:30 PM

Saturday

:

Closed

Sunday

:

Closed